Google has announced a new set of features in Google Search and Maps called SOS Alerts that activate during major natural, man-made, or humanitarian disasters.
During a crisis, people need real-time information. Whether they're experiencing an issue on the ground or trying to understand the situation from afar, Google wants their products to give people quick access to important information—such as what is going on and where it is happening—to help them stay safe and informed.
For people using Google Search to learn more about a crisis, SOS Alerts connects them with news, maps, and whenever available, updates from local authorities, emergency resources, donation opportunities, and more—all organized in one place for easy access and sharing.
For people using Maps to find out more about a crisis, SOS Alerts provide live updates about what's going on in the area, as well as direct access to emergency resources, such as hotline numbers.
Google Public Alerts complement SOS Alerts by helping local and public authorities communicate emergency messages specifically related to official weather, public safety, and earthquake alerts.
The tech giant developed SOS Alerts in partnership with FEMA (Federal Emergency Management Agency), the Red Cross and local emergency authorities.
The below image is an example of what a Google search result might look like in an area dealing with wildfires: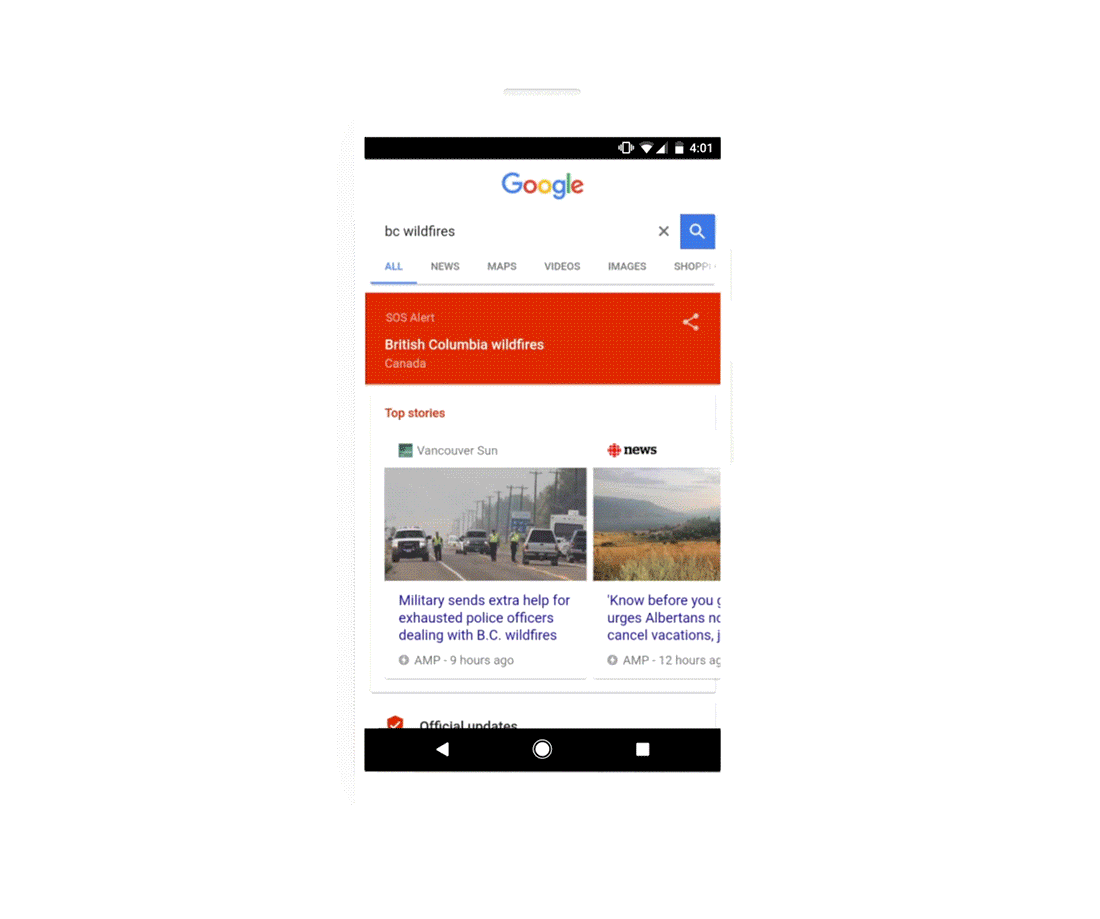 Sources: Google Crisis Response, Google blog and NextGov
Save